#GERPOR – Euro 2020 Tactical Thread
Key points:
⚽ Portugal's Goosen was cooked – Semedo got shagged
⚽ Bruno is Portugal's Kane… flat track bully.
⚽ Germany's front three interchanged better and Kimmich stayed wider
⚽ Ronaldo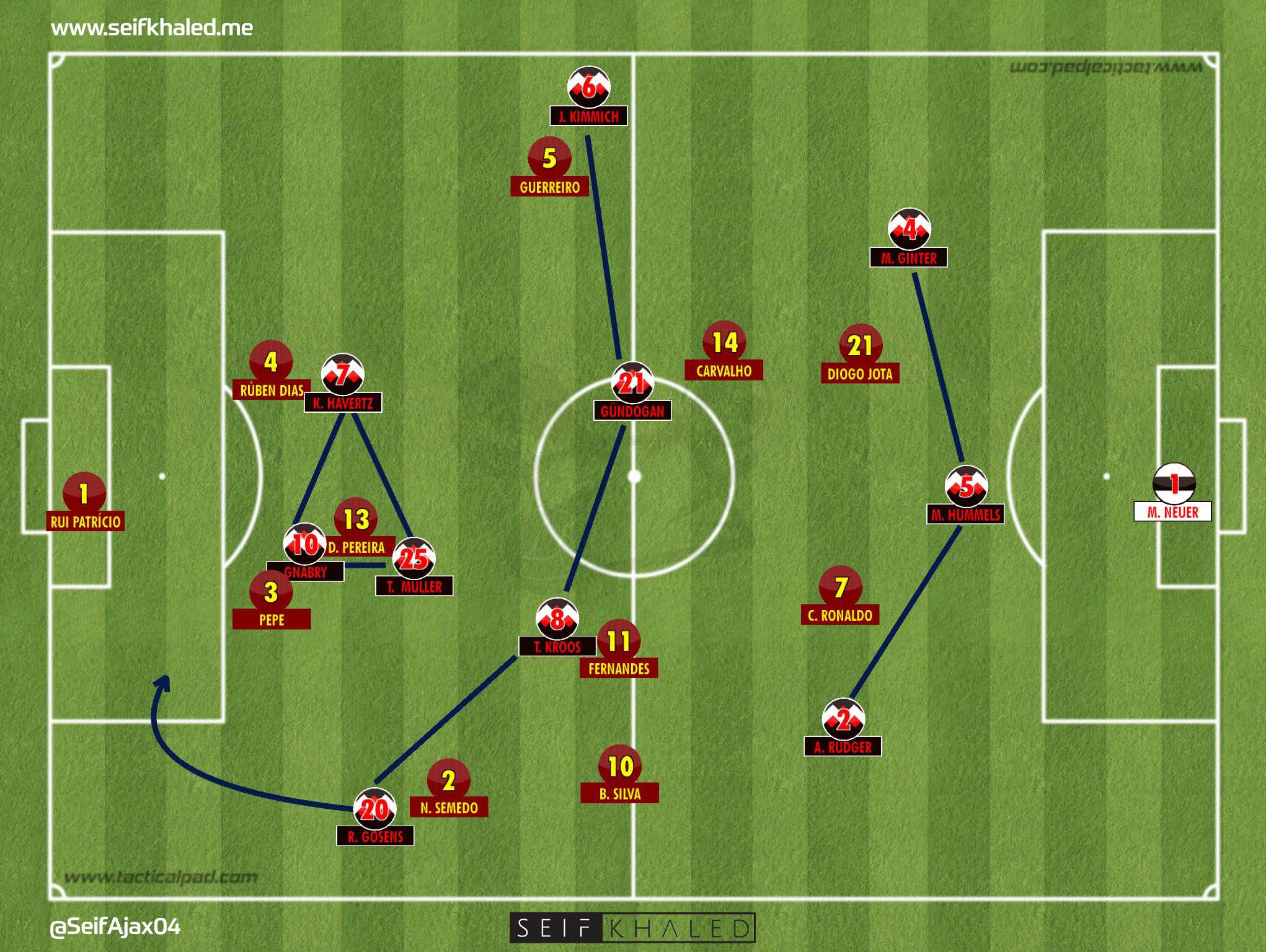 Line-up

Germany built up down the right predominantly and switched the ball out to the left whenever they wanted to go for the kill.
When this switch was made, Havertz went central and Muller took Havertz position. This confused Portugal's defence and Kai's physicality is so effective.
Despite having two ideal runners ahead of him in Jota and Ronaldo… not to mention 2 CDM's behind him protecting him, and playing against two CM's with average defensive ability..
Renato was brought on to protect against Gosens but he too got sucked inside and failed to protect Semedo.
When the game got away from Portugal, he did however make amends by driving Portugal forward down the right and pushing Germany back.