Key points:
– Italy forced to rely on transitions for attacks
– Olmo the False 9
– Morata's redemption arc is over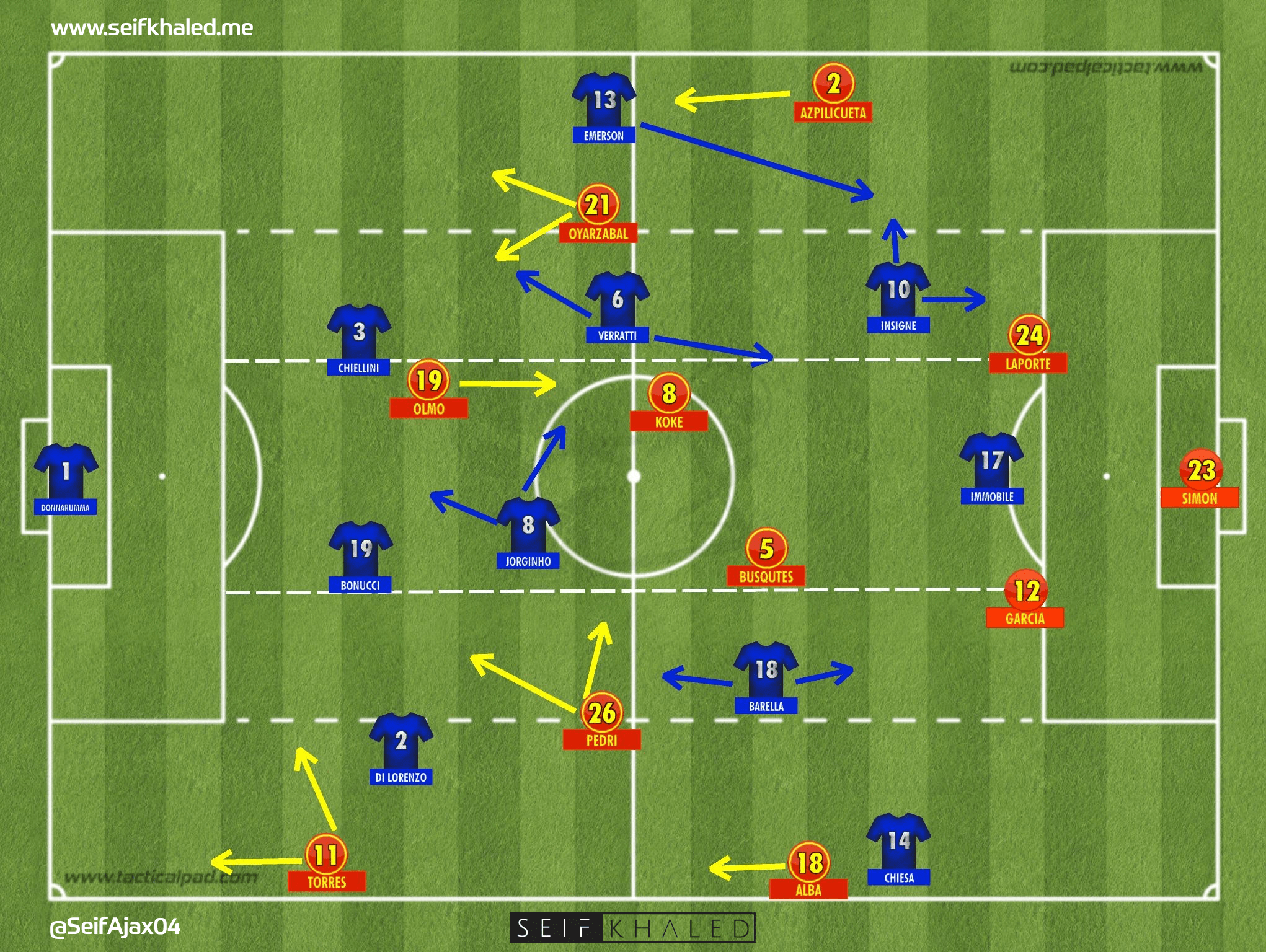 Italy were able to grab an equalizer via a more direct route to goal.
In stark contrast to their style all tournament, #ITA were forced to sit back and defend, relying on counter-attacks for chances.
Insigne and Chiesa would target the space behind #ESP fullbacks.
The reason #ITA could not playout from the back was due to the aggressive press from #ESP.
The 3 forwards would press the 2 central defenders and Jorginho, while the ball sided CM (Pedri or Koke) would join the press.
This forced Italy to play direct during the build up phase.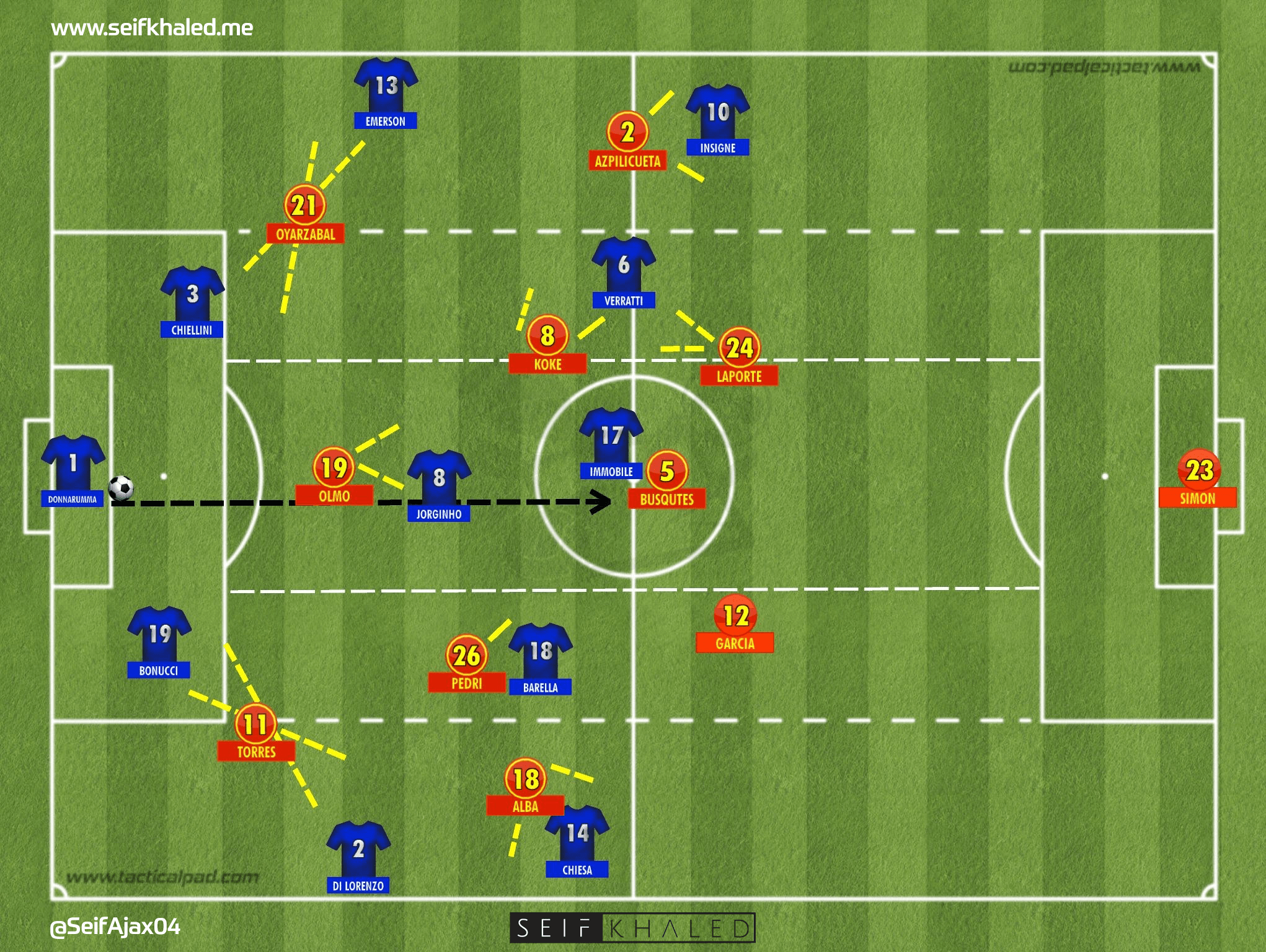 Eventually, #ITA were forced to shift Verratti into a deeper role during the build up so that they could get out of their own third
Due to #ESP front 3+1 press, Spain went from being up a man in Italy's third to being equal. Verratti's role was helpful, but not very.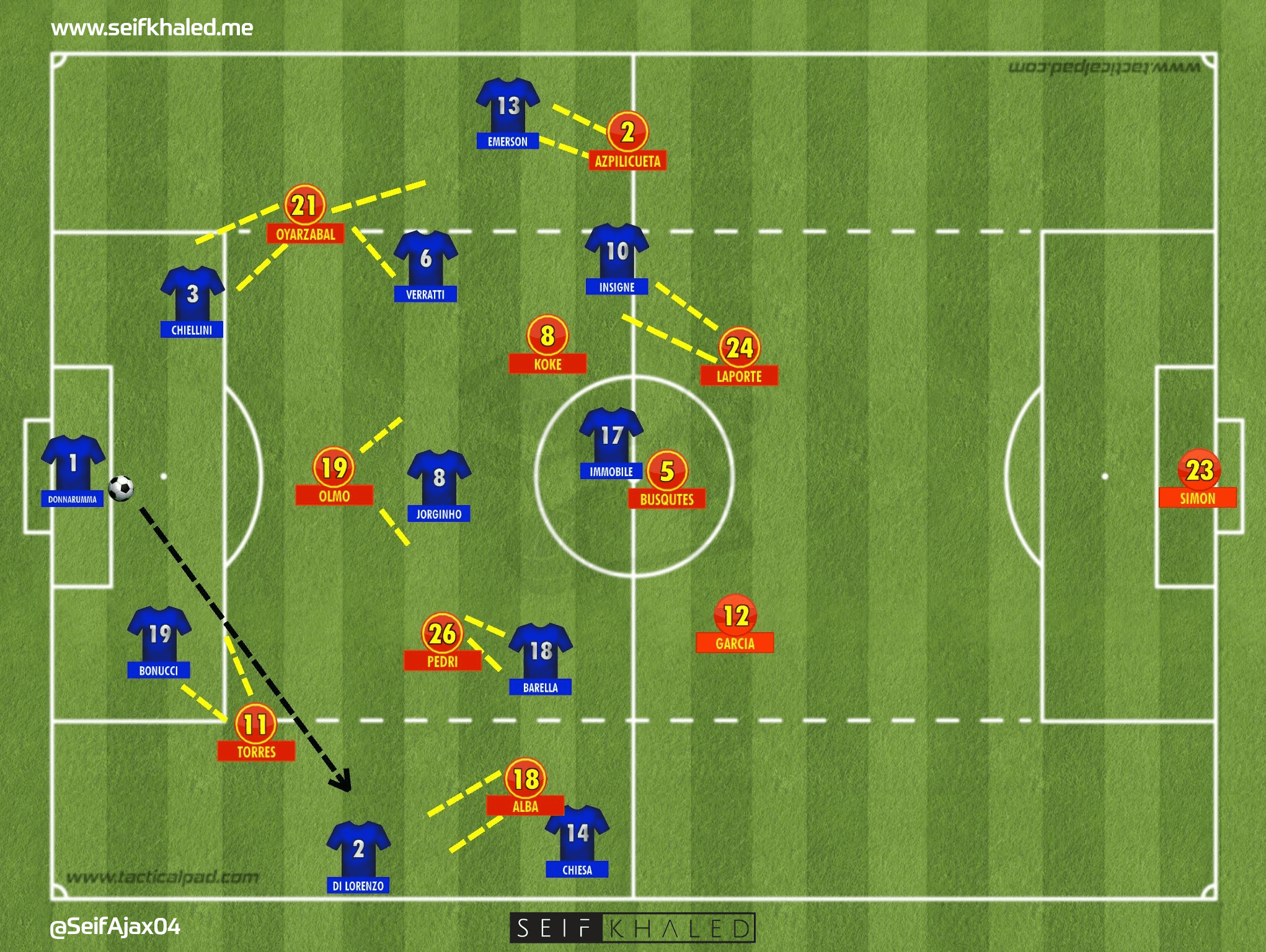 The difference between the two team's build up play is that #ESP ensured that they always had a free central passing option.
Verratti & Barella would man-mark Koke & Busquets in the build up. Spain knew this, and would drag their markers out of position, creating space for Olmo.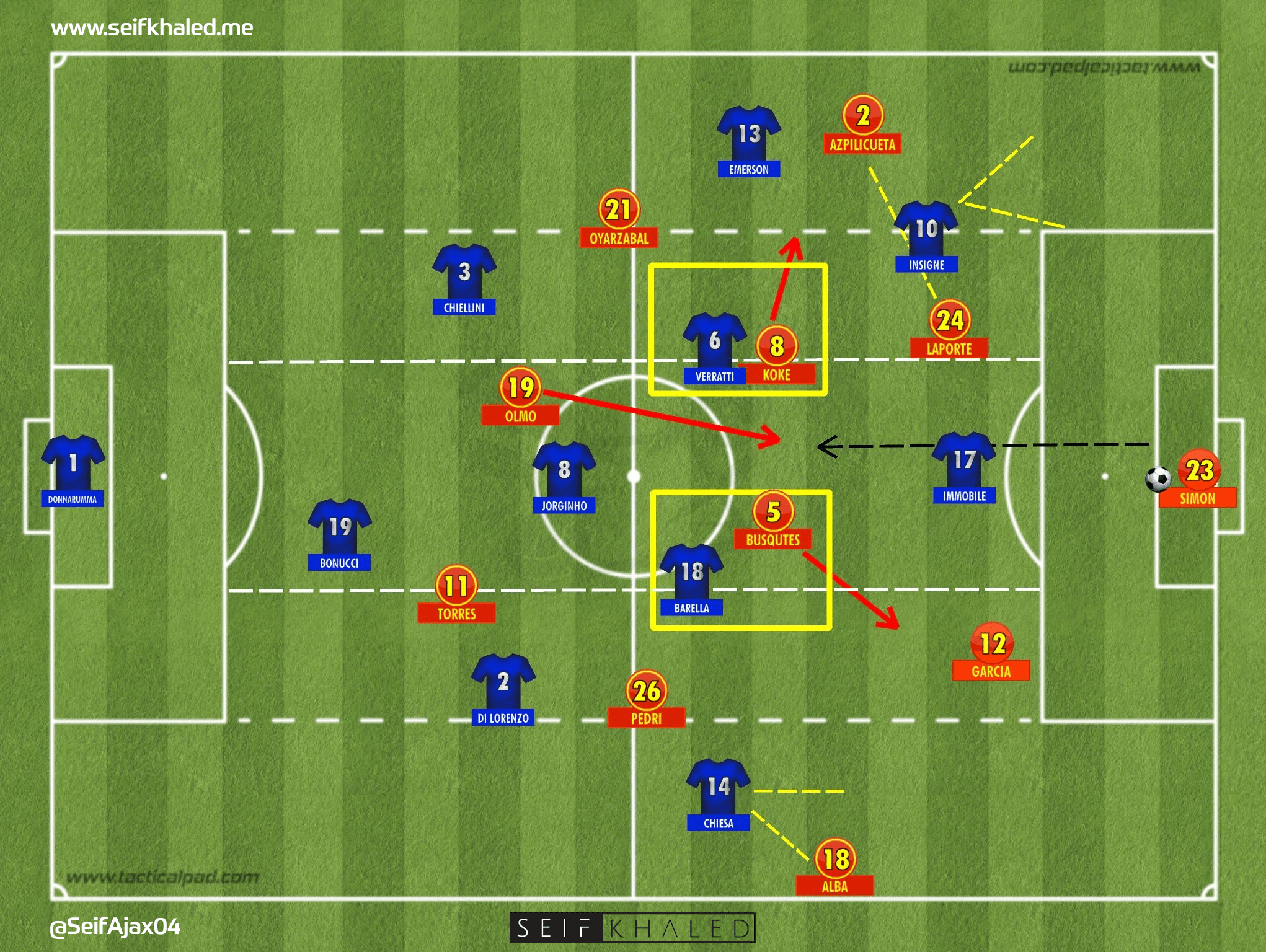 In every phase of play #ESP were constantly trying to create overloads, or at worst, go man for man & drag their marker out of position.
Spain are one of the best pressers at Euro 2020, followed closely by #ITA . Today we saw Italy struggle to press a competent ball playing team
It's no secret that #ESP were the dominant team in this game.
They would use the fullbacks, central midfielders and wide players to create numerical advantages against the #ITA wide defenders, while also maintaining a solid midfield 3 of Olmo, Koke/Pedri and Busquets.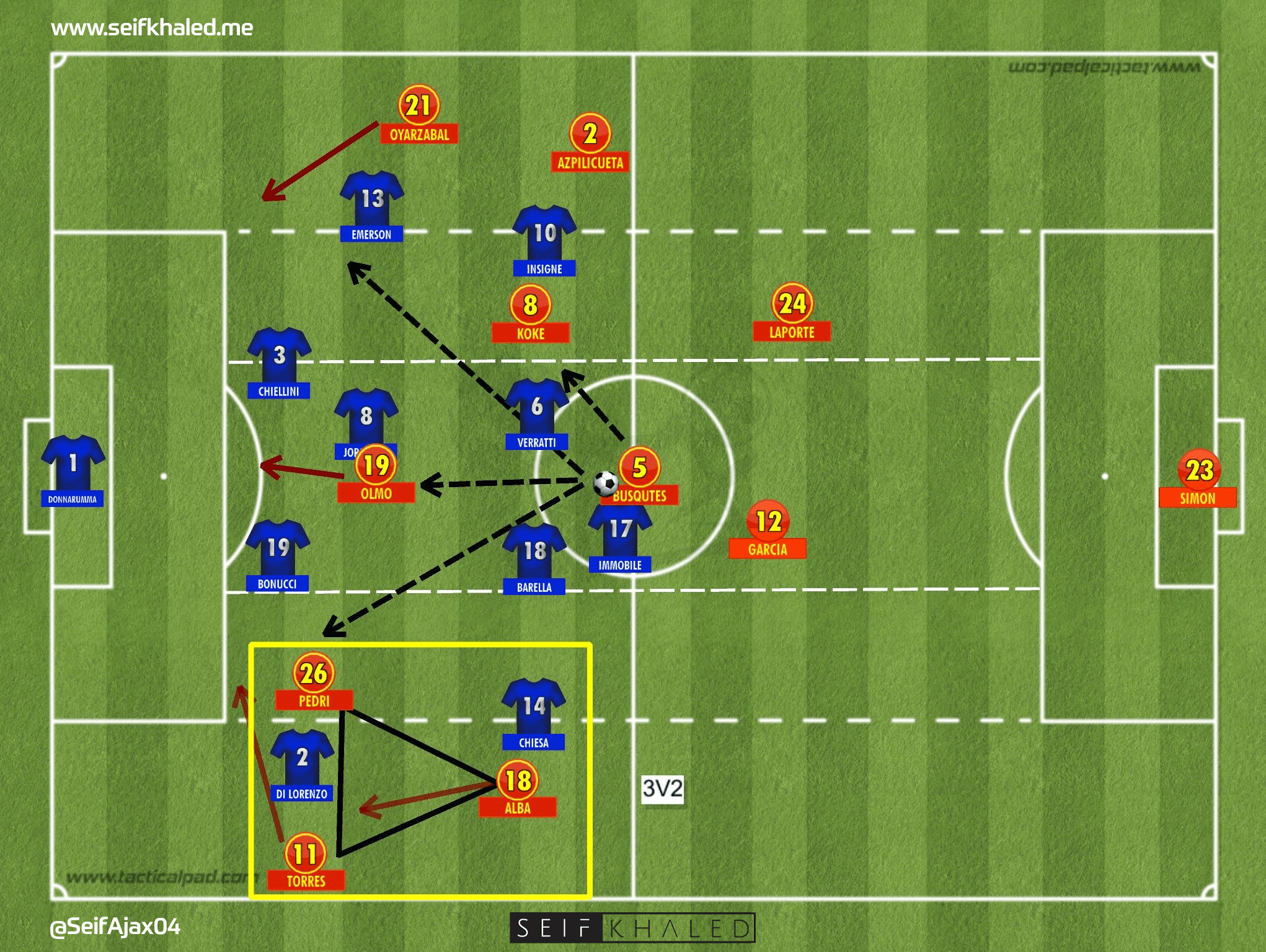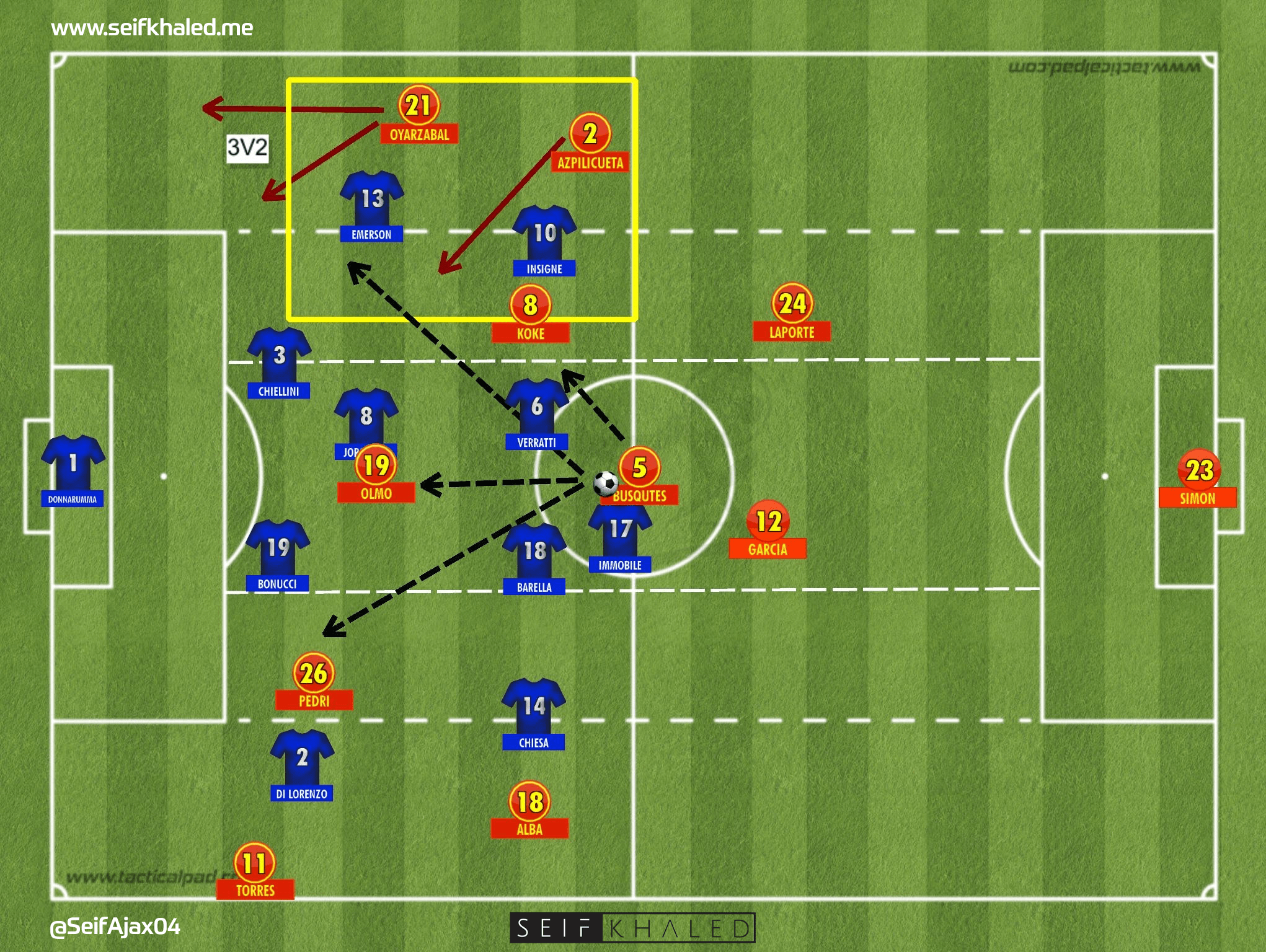 To Subscribe on Seif Khaled Channel 👇
https://bit.ly/3wVLxcM