Updated after matches played on 1 September 2023
Introduction
Martin Ødegaard, born on December 17, 1998, in Drammen, Norway, has emerged as one of the most promising football talents of his generation. Despite his young age, Ødegaard's skills, vision, and versatility on the field have captured the attention of football enthusiasts and experts around the world.
Early Life and Development
Growing up in Norway, Ødegaard displayed an early affinity for football. His father, Hans Erik Ødegaard, was a former footballer, and this undoubtedly had an influence on young Martin's interest in the sport. He joined local clubs and academies, showcasing his exceptional technical abilities and footballing intelligence from a young age.
Breakthrough and Professional Career
-vStrømsgodset IF
Ødegaard's rapid development led to his professional debut for Strømsgodset IF in Norway's top division, the Eliteserien, at just 15 years old. This made him the youngest player to ever debut in the league.
– Real Madrid
In January 2015, Ødegaard made a high-profile move to Real Madrid, one of the world's most prestigious football clubs. He initially featured for Real Madrid Castilla, the club's reserve team, before making his first-team debut later that year. Despite facing stiff competition in the star-studded squad, Ødegaard's technical prowess and maturity continued to impress.
– Loan Spells
Recognizing the need for consistent playing time to aid his development, Ødegaard went on loan to several clubs. Notably, his loan spell at Real Sociedad in La Liga showcased his adaptability to top-tier football, and he quickly became a fan favorite.
– Arsenal
In early 2021, Ødegaard joined Arsenal FC on loan from Real Madrid. His time at Arsenal provided him with an opportunity to showcase his playmaking abilities in the English Premier League.
Playing Style and Strengths
Martin Ødegaard is known for his exceptional ball control, close dribbling skills, and precise passing. He possesses a natural footballing intelligence that allows him to read the game and create scoring opportunities for his teammates. Ødegaard's versatility is another asset, as he can play both as an attacking midfielder and in deeper midfield roles.
Impact and Future Potential
Ødegaard's impact extends beyond the field. His journey from a young prodigy to a professional footballer has inspired countless aspiring players in Norway and beyond. His commitment to continuous improvement and his willingness to take on challenges bode well for his future in the sport.
Martin Ødegaard Player Data
Name in home country:

Martin Ødegaard

Date of birth:

Dec 17, 1998

Place of birth:

Drammen

Age:

24

Height:

1,78 m

Citizenship:

Norway

Position:

midfield – Attacking Midfield

Foot:

left

Player

Agent:

Nordic Sky

Current club:

Arsenal FC

Joined:

Aug 20, 2021

Contract expires:

Jun 30, 2025

Outfitter:

Nike
Martin Ødegaard
Main position
1. Main position:
– Attacking Midfield
2. Other position:
– Right Winger
– Central Midfield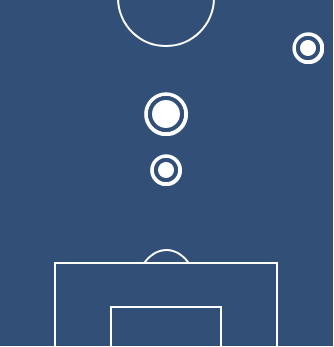 Unlocking the Numbers: Martin Ødegaard's Career in Shots and Goals
Introduction
Martin Ødegaard, the Norwegian football sensation, has made waves in the footballing world with his mesmerizing skills and creative playmaking. However, diving into the numbers, a different aspect of his game comes to light: his shooting prowess. In this article, we explore the statistics that reveal Ødegaard's career performance when it comes to shots, expected goals (xG), and goals scored.
Shots: A Prolific Portfolio
One glance at Ødegaard's career statistics, and the number that stands out prominently is his shots tally: 223 shots to date. This statistic reflects his willingness to take on the responsibility of shooting when the opportunity arises. It's a testament to his confidence and determination on the field.
Expected Goals (xGcum): Measuring Quality
While shots quantify the quantity of attempts, expected goals (xG) provide a measure of the quality of those chances. Ødegaard's cumulative xG score of 18.47 suggests that the chances he's created throughout his career have often been of a high quality. This statistic considers factors like shot distance, angle, and the defensive pressure he faces when taking a shot.
Efficiency in Front of Goal (xG per Shot)
One of the most insightful metrics in Ødegaard's portfolio is his xG per shot, which stands at 0.08. This number signifies that, on average, each of his shots carries an 8% probability of resulting in a goal. It underscores his ability to consistently create opportunities with a reasonable expectation of finding the back of the net.
Goals: Turning Chances into Reality
Of course, the most telling statistic of all is the number of goals scored, and Ødegaard boasts an impressive 28 goals in his career. This figure showcases his clinical finishing ability, turning opportunities into tangible results. It also reflects his knack for being in the right place at the right time and capitalizing on those high-quality chances.
Conclusion: Beyond the Numbers
While these numbers paint an impressive picture of Martin Ødegaard's shooting and goal-scoring ability, it's essential to remember that they're just part of the story. Football is not just about statistics; it's about moments, teamwork, and the intangibles that make the beautiful game truly beautiful. Ødegaard's numbers are a testament to his skill, but watching him play is an experience that transcends data.
As he continues to progress in his career, these numbers will evolve. They will tell the story of a footballer who's not just about quantity but also about quality, a player who understands the science behind the art of shooting, and most importantly, a player who can be counted on to deliver when it matters most.
---
Analyzing Martin Ødegaard's Career Goals: A Balanced Artistry
Introduction
Martin Ødegaard, the Norwegian maestro, has captured the footballing world's imagination with his sublime skills and creative genius. While often celebrated for his playmaking ability, Ødegaard's goal-scoring prowess paints an equally fascinating picture. In this article, we delve into the statistics behind his career goals, shedding light on his goal-scoring patterns and tendencies.
Total Goals: A Significant Milestone
With a career total of 28 goals, Ødegaard has notched a remarkable achievement for a midfielder. These goals are a testament to his ability to influence the game in multiple ways, making him a well-rounded player who can both create and finish chances.
Left Foot Dominance: The Mark of Precision
Perhaps the most striking aspect of Ødegaard's goal-scoring profile is his left foot dominance. Of his 28 career goals, an impressive 24 have been dispatched with his favored left foot. This showcases not only his exceptional accuracy but also his confidence in using his preferred foot to find the back of the net.
Right Foot: A Versatile Touch
While Ødegaard's left foot is his primary weapon, he has also demonstrated versatility by scoring three goals with his right foot. This demonstrates that he's not solely reliant on one foot and can capitalize on opportunities with either.
Heading Ability: Aerial Threat
Despite standing at just 5'10" (178 cm), Ødegaard has shown that he can be a threat in the air. His one headed goal reflects his ability to time his leaps and direct headers on target, adding an extra dimension to his goal-scoring repertoire.
Tactical Implications
Analyzing Ødegaard's goal-scoring patterns can have tactical implications for his teams. Opponents must be vigilant of his left foot in particular, and defenders might aim to force him onto his weaker right foot to reduce his goal-scoring threat. Additionally, his ability in the air, though less frequent, can be an element of surprise.
Conclusion: The Complete Package
In conclusion, Martin Ødegaard's career goals showcase a well-rounded footballer. His dominance with his left foot, complemented by goals from his right foot and head, makes him a formidable attacking force. As he continues to evolve in his career, these statistics hint at the potential for even more goal-scoring exploits in the future.
Beyond the numbers, Ødegaard's goals tell a story of a player who has honed his craft, and every goal represents a moment of artistry on the football field. As fans and pundits admire his creativity and playmaking, his ability to find the back of the net deserves equal admiration.
---